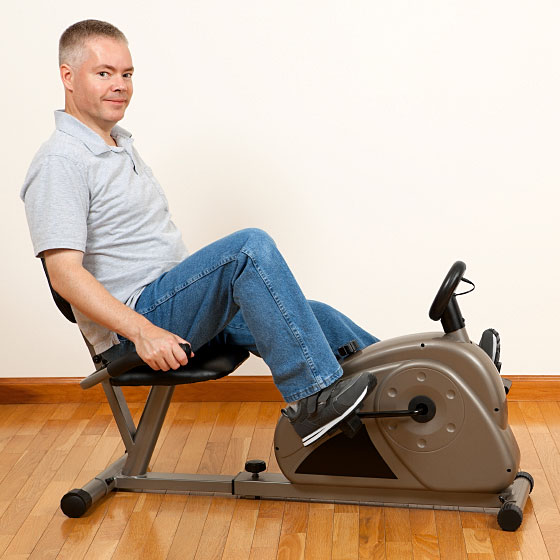 A man wearing jeans and a polo shirt pedals a recumbent bicycle in a home gym with shiny hardwood floors and white walls. A stationary bicycle can be used to shed calories and increase heart rate, and stationary cycling is a relaxing exercise that doesn't put undue stress on the joints.
---
Link to this photograph page:
<a href="https://www.homegyms.us/exercising-at-home.htm">Exercising at Home</a>
Copyright © 2011- HomeGyms.us. All rights reserved.

Exercising at Home Picture