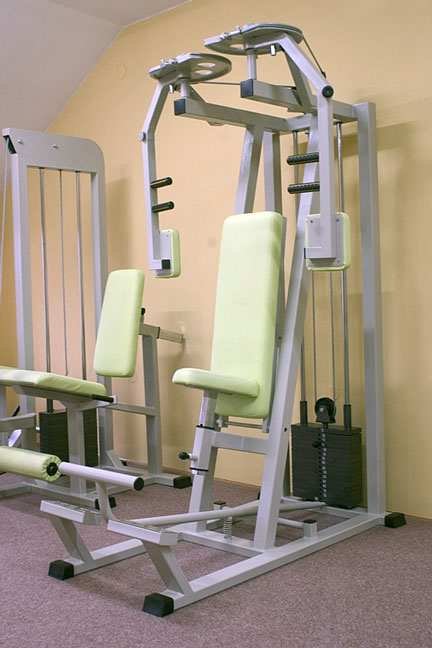 A white weight machine is photographed in a gym with yellow walls and gray carpeting. The weight machine is useful to bodybuilders, as well as to those who want to stay in shape. Use of a weight machine, which is designed to exercise all the muscles in the body, increases muscle mass.
---
Link to this photograph page:
<a href="https://www.homegyms.us/gym-equipment.htm">Gym Equipment</a>
Copyright © 2011- HomeGyms.us. All rights reserved.

Gym Equipment Picture