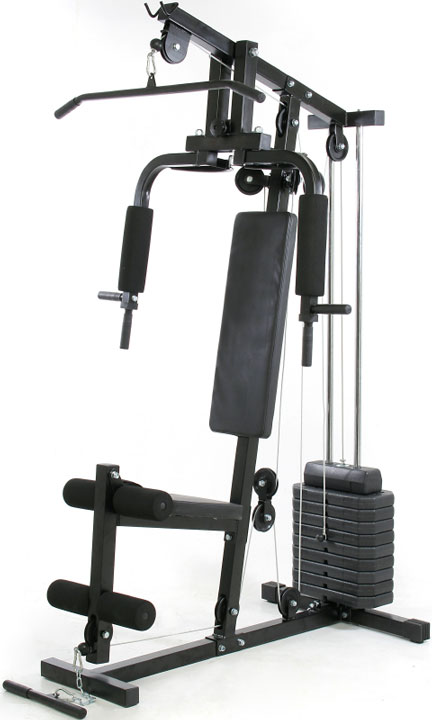 A black weight machine is photographed on a white background. The design of the machine allows one piece of equipment to be used for exercising all muscles of the body, including legs, arms, shoulders, and core. One half-hour of strength training per day can yield significant results.
---
Link to this photograph page:
<a href="https://www.homegyms.us/gym.htm">Gym</a>
Copyright © 2011- HomeGyms.us. All rights reserved.

Multi-Station Gym Picture